Hello all, I am having an issue where the textbox I have linked to a UD field is being forced to be read only. The field is only locked when the Engineered checkbox is checked.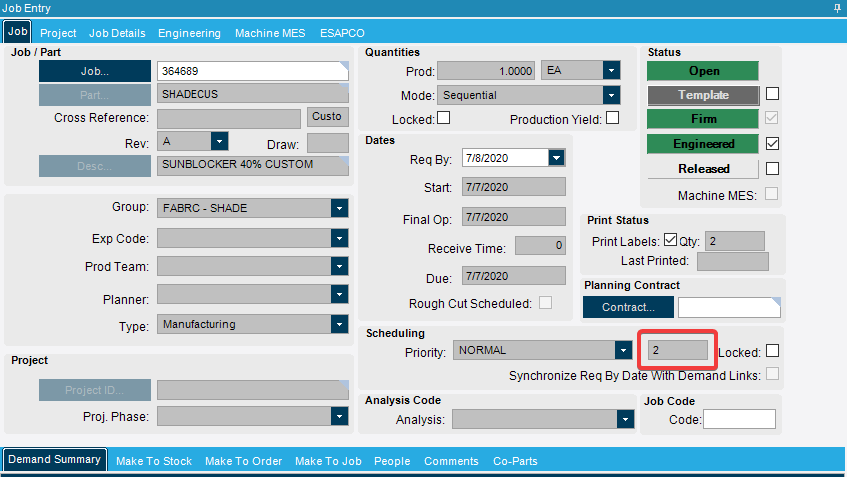 After a bit of looking I found that everything on JobHead locks when this checkbox is selected.
However, this field is on a separate UD table so I'm confused as to why it's being set to read only as well. Is there any way to force a single UD field to be not read only when Engineered is selected?
Also It is to my understanding that it is probably possible to "fix" this in company configuration by allowing changes on engineered jobs. We need to keep prevent changes on, I just need this one field to be able to be edited by the users.
Thanks in advance if anyone has any clever ideas