Backstory: I have a BAQ that is used to grab an indented BOM for a part. When they search for the part, they are able to use a wildcard so they can return back multiple boms at once. We wanted a way to make sure we knew where one bom ended and another began.
Currently, I have this setup here.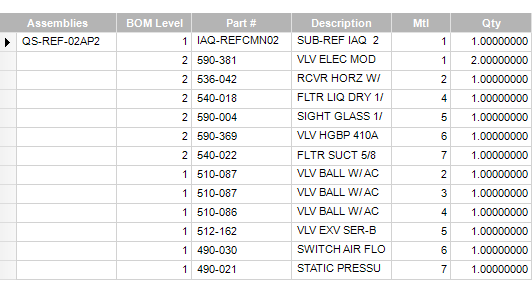 That is a simple IF statement that says IF the mtl seq is 10 and the BOM level is 1, display the parent part.
Now this would probably work fine if my company could make up its mine on what sequence they want to use, but it seems like some of our sub-assemblies start out at mtl seq 100. So now, I have to include another if statement in order for that to show up.
Now the issue there comes in when there is at least 10 items on a final assembly and the sub-assembly is one of them. Since there is now a mtl seq 10 and 100, it will show the top level assembly on both parts, and we don't want this.
Just wanted to see if there is a better alternative here?