Hey there,
In a Classic form I have an EpicCombo box connected to a baq view I load once at form load. The view loads correctly. The combo box displays the value in the part number field it's bound to instead of showing the description. And clicking on the dropdown does not show the available parts.
Here's the setup:
Here's what the display looks like: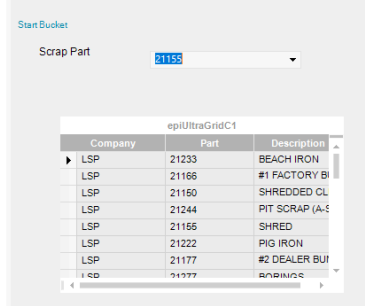 Reckon what infinitesimally small detail I've overlooked?
Thanks,
Joe