I uploaded a custom .rdl report to Epicor HCM browser interface without any problems. When I try to add the report to the menu, I get a long error. The screenshot of the error is below.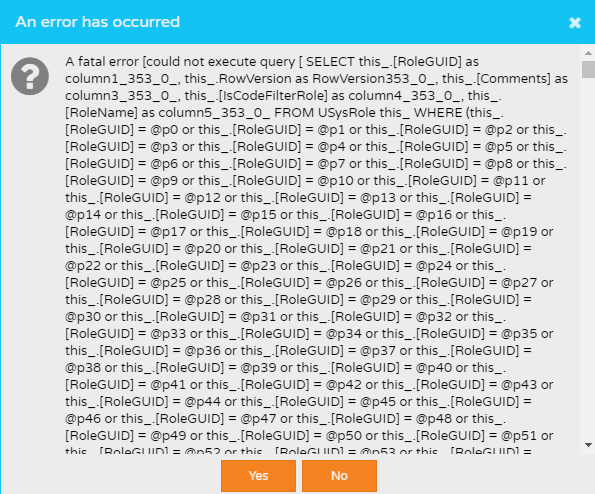 If I try to add the same report again I cannot choose that report from the dropdown menu. It's like it doesn't exist anymore. But when I navigate to the Reports folder on the server I can see that report there. I can view it, edit it, and everything. Even if I delete that same report and upload it again I still have the same problem. But, if I rename that report differently and upload it I can see it in the 'Add report to menu' drop down selection menu. And if I try adding it again I get the same error.
Honestly, I'm baffled at what is happening. Has anyone encountered anything like this or knows a way how to fix this? Or at least what the error even means?