I am really warming up to Kinetic. Did my first successful app studio customization to add a field and card to a screen.
FIeld help is easier to get to now. Just click a box.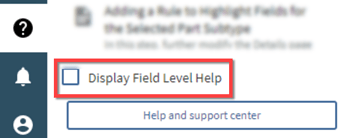 What I would like to know, is what happened to the show help descriptions that E9 brought us with Field help. I'm talking about (1) below, not the technical (2). Kinetic, when you click on field in Kinetic it only brings up (3) technical.