We are wanting to use warranty and service contracts. We more than not ship our products to a customer ship to location vs the primary ship to location. I am now running into an issue where I can't setup a Field Service Call and reference a specific serial number and pack id/line that was shipped to a different ship to number than what was listed on the pack id.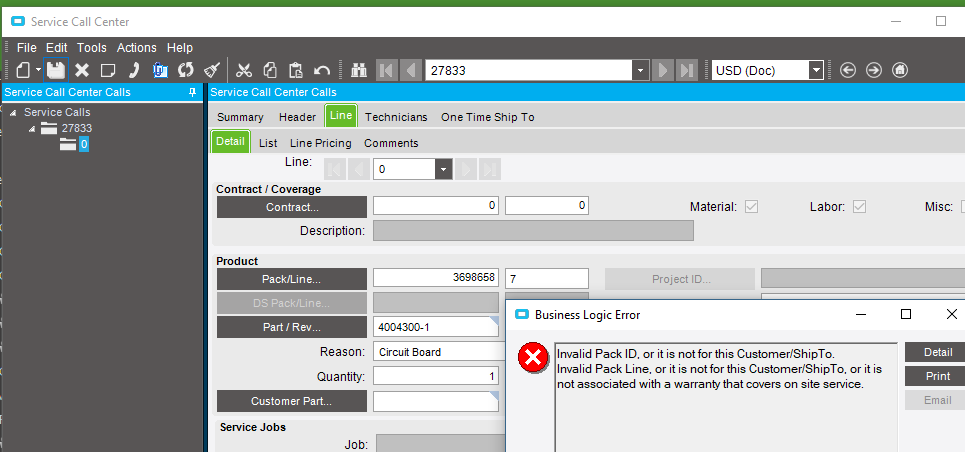 I am questioning why Epicor will not allow a different ship to number when the customer id is the same for the field service call. Have anyone else ran into this issue and have you found a workaround for it.
I will open a ticket with support as well, just figured I could ask the question here.