I have a requirement on the NonConformance module (form) to make the "Request Move" checkbox unavailable for all users.
One of the immediate ways I thought of doing this (and I'm certainly open to more reasonable suggestions), is to write a form load event where I would iterate through each panel (tab sheet), one at a time, to look for the "chkRequestMove" control and its associated label (thank goodness these controls are named exactly the same on each panel). Once the checkbox is found, adjust the "Visible" property to "false".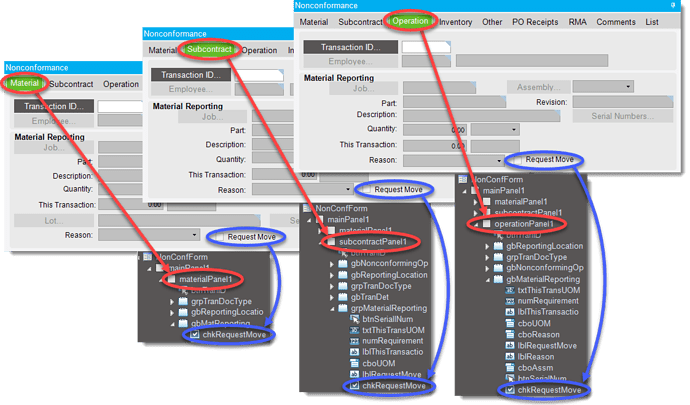 What I don't know how to do is properly reference these panels (tab sheets) in custom code; let alone iterate through them with a "for each" statement.
If my goal is to check each panel on the "NonConfForm" module for the "chkRequestMove" control, how would I properly do this in custom code?
Thanks for your time.