In ERP10 i used environmental variables to pass variables from a parent screen to a subscreen.
For example; I had a dashboard with all available work (operations) in a grid. I could select a record click on a button Start Setup and the next form opens and the required textboxes, combo boxes etc. are already entered.
In the parent:
Environment.SetEnvironmentVariable
in the child:
Environment.GetEnvironmentVariable
Is there some way to pass data like this in application studio?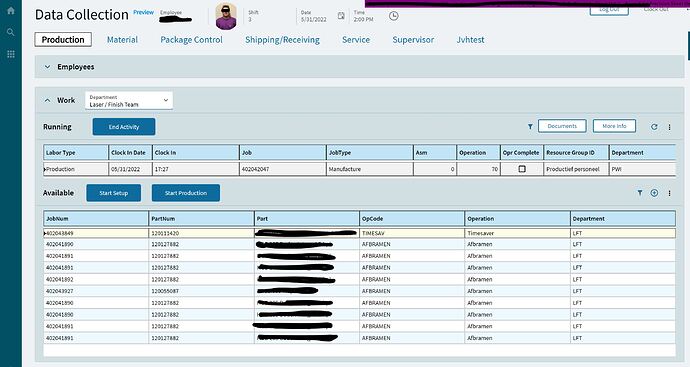 I have created a layer in Erp.UI.Mes and it's calling Erp.UI.StartSetupActivityEntry using an open-app tile (sliding form). I tried to use callContextBpmData, but this value is already lost in the next form.
During debugging I found 3 potentials tables (no columns) to pass data → TransView, KeyFields, KeyFieldParams
Anyone who has a solution for this?