Trying to print to a client Printer, while running the Client App as an RDApp.
When you click the Print \ Client Printer, the status of the Reporty window changes to "Retrieving client printer settings…"
Then after about 5-10 seconds the screen flashes, and the Report window title bar includes "(Not Responding)". It stays this way for 2 minutes (really, 2 minutes. I've timed it)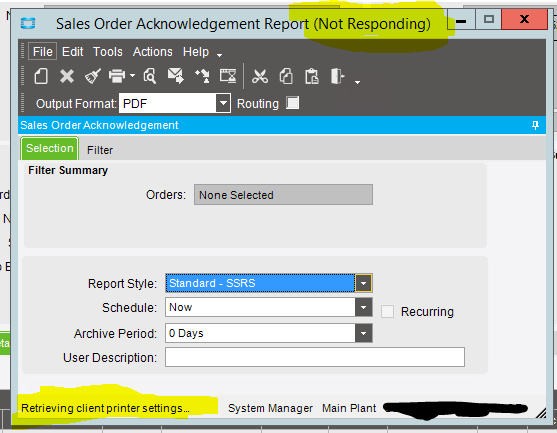 After the 2 minutes, the SSRS Client Printer window pops up and you can print.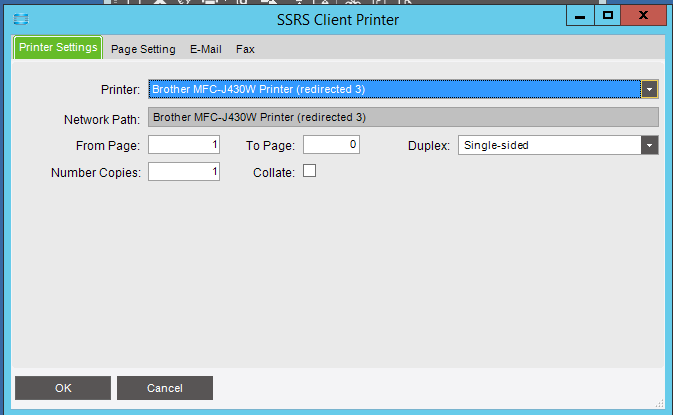 Subsequent prints to the local printer seem to happen okay (within 10-15 seconds). But as soon as you logout and back in, the initial 2 minute wait happens all over again.