We're on 9.05.605 – I'm trying to create a modified report data definition to use for EDI, to filter out child lines on sales kits.
I've duplicated the Epicor default EDIPckSl Report Data Definition, but when I try to add a Table Criteria to the ShipDtl table, to filter out those lines with parent products, I get this error:
Criteria can not be added to System Defined Report Tables.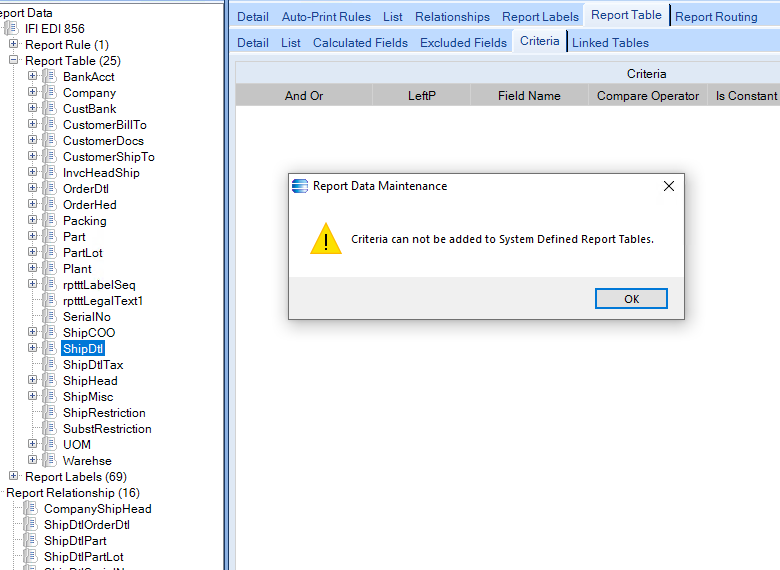 In addition, I've added a table, and was able to add criteria on it … just not on the tables that originally came with this RDD.
Is there a way to add this type of filter/criteria to ShipDtl? Or is there a better place to add it?
Thanks for any help.