Hi I am working with the Rest Service and I am building a few things that use the material queue service. Has anyone else found that GetByID and UpdateExt broken on this service?
If I use GetList the method returns several of the material queue items as expected. (see pic)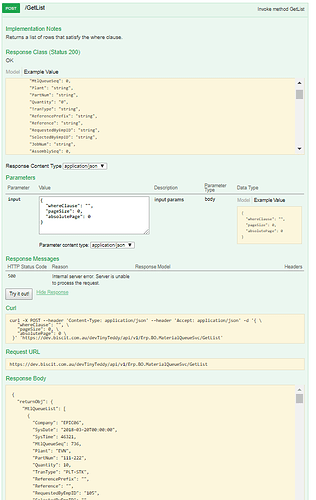 If I use the GetByID with a known material queue item seen in the GetList picture above. It throws a 500 error. (see pic)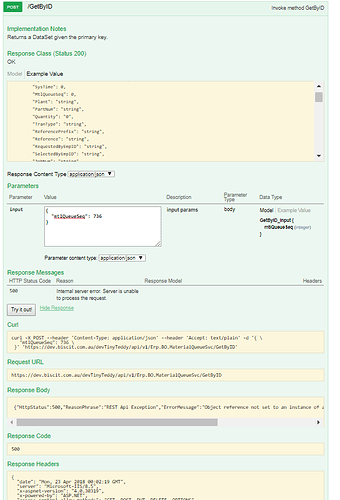 Futhermore the UpdateExt and Update methods both fail to update the dataset when pushing the datarow through with and without the RowMod 'U' with the full dataset and all.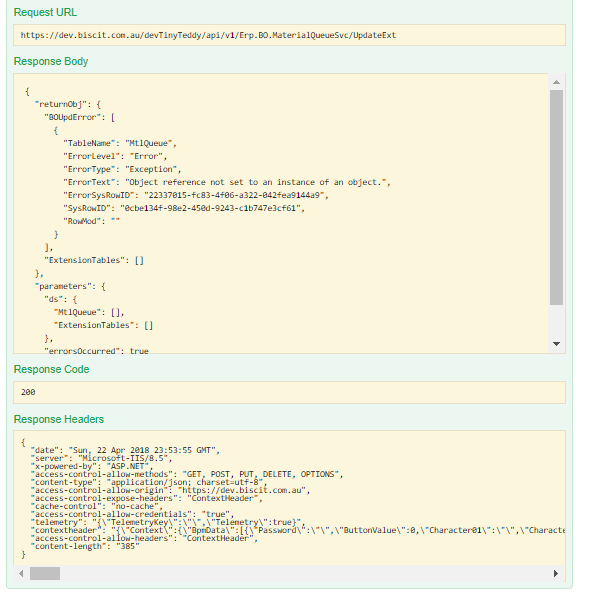 I have built several pages with the REST API so its not an issue on how to use it, it is more that the object is bugged. Just wondering if this is a known issue?
I have built a workaround with an updatable BAQ with base processing to bypass the issues.