I have a BPM set up for SalesOrder.Update, and it goes through a few very simple steps:
Check to see if ttOrderRel.UDI_Number_c has a value of "Test" (using "Test" simply as a test until I figure this out)
Show a message with ttOrderHed.OrderNum
Basically, what is happening is that the Message pops up when a SO has UDI_Number_c set to a value of Test. The message has ttOrderHed.OrderNum imported via a Field Query and a Table Query, and each one is blank.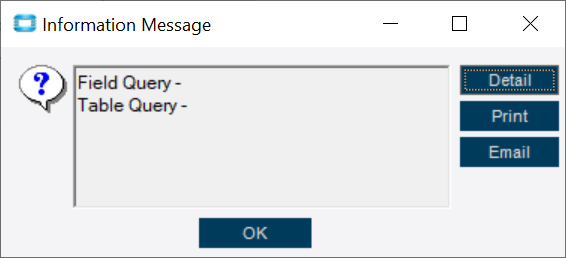 Any ideas what I may be overlooking? I feel it has to be something simple, but for the life of me I can't seem to figure it out.