I am trying to add a field on a sub-report to the PO Form. I am not sure what I am missing.
The subreport is POForm_PORelPart I want to add some fields from the PORel table. In the dataset it shows that table listed at T3.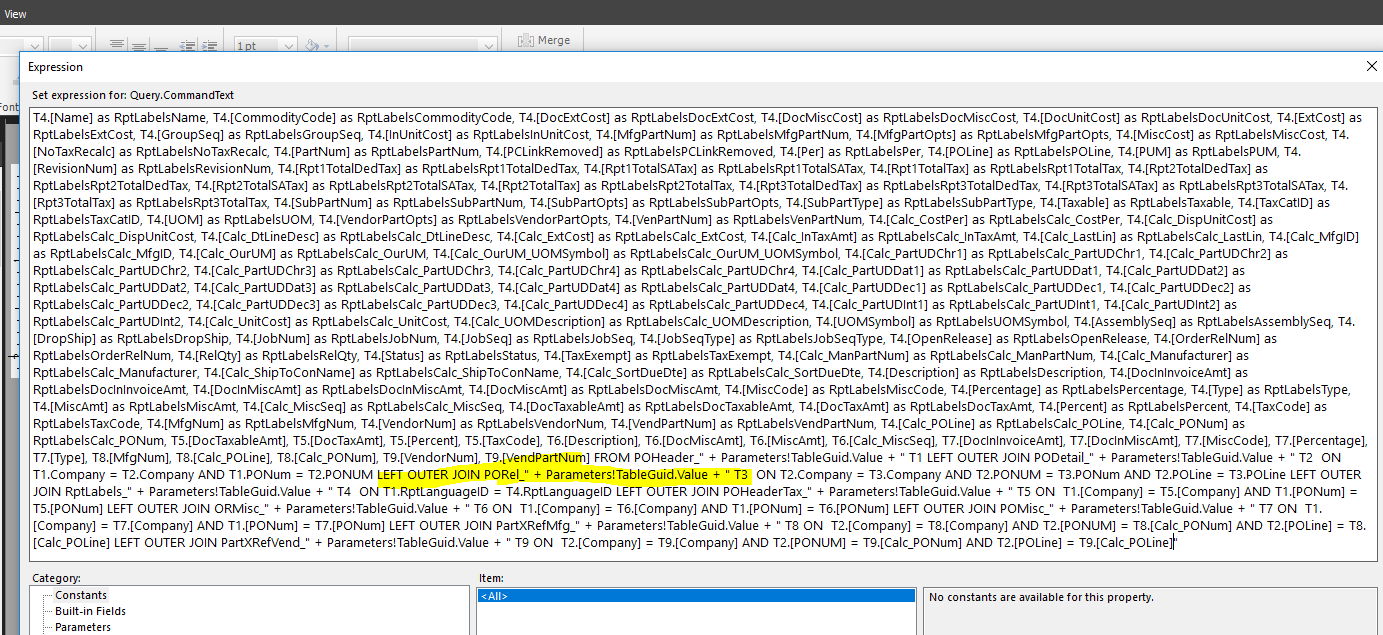 I did add it to the fields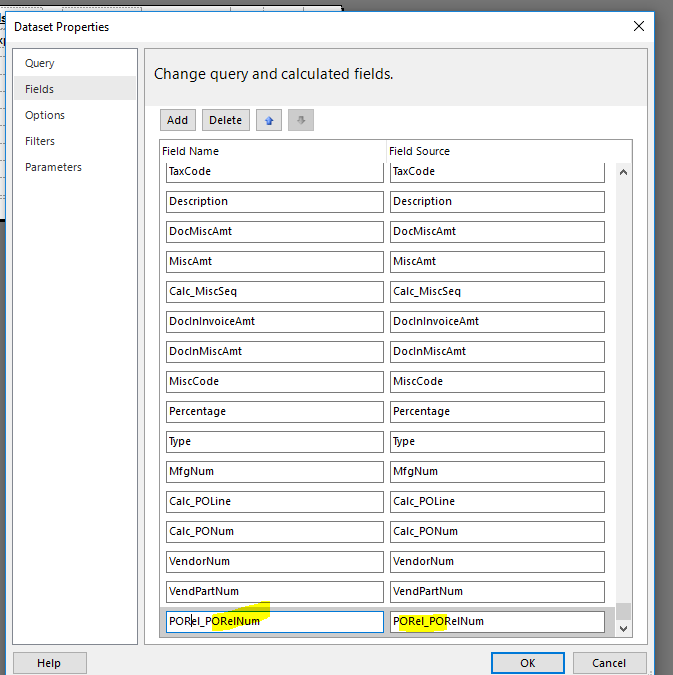 When I add T3.PORel_PORelNum the subreport will not display in the POForm report ("Subreport could not be shown"). And when I try to run the Subreport I get an error. I also want to add the Promise date from PORel.
SubReport Error…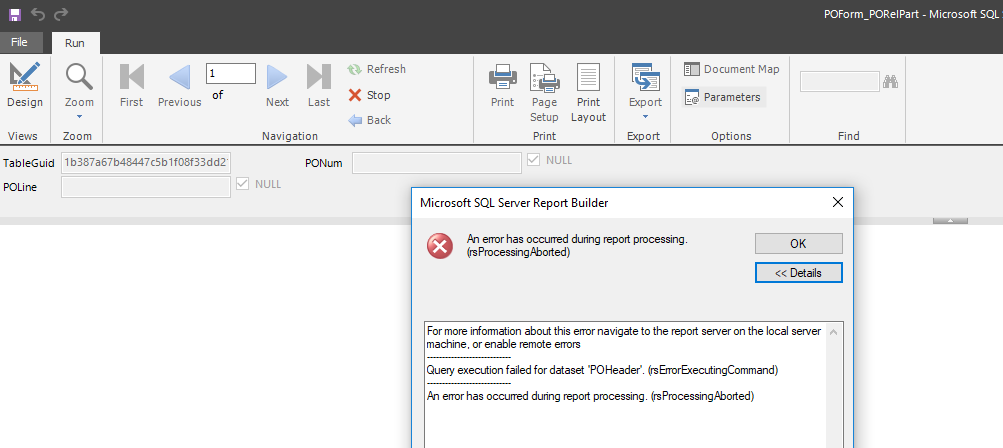 I am sure it is something simple I am missing I am just not sure what.