I've got a part in inventory that won't show up on the Stock Status Report.
Well, it does show up. But its QOH is zero, while the Part Tracker, PartTran History and PartBin table shows a qty of 2.
Part Tracker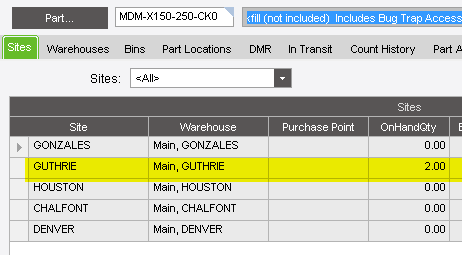 Part Tran History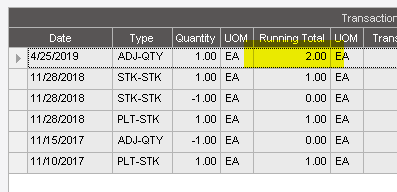 PartBin query


When I run the SSR (limiting it to just the part in question), I get "No Records". So I uncheck the "Exclude Parts with Zero Qty's", and it runs. But shows:

I've tried:
Every combo of SSR options, including setting the date way out, but it always comes up as zero.
Ran the "Refresh PartBin QOH from Part Tran", it found no discrepancies.
Checked the settings of the bin - It's active and not set as non-nettable.
Where should I look next?