We have System Activity Log enabled. It was filled with almost a million records, so I purged old records.
But, I see that certain users generate dozens and dozens of "Log in" records in this ice.SysActivityLog table throughout the day. For example, I opened Epicor this morning, opened System Activity Log, and saw 85 Log in" messages created in a few seconds like this: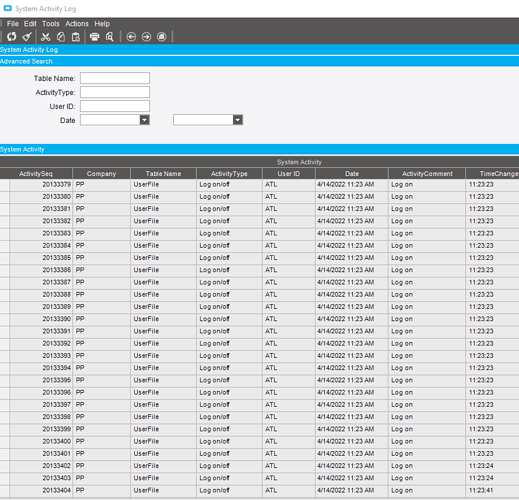 I created a case for Tech Support, and after some back and forth with a 'senior engineer', I got this response, "None of the data provided would lead Support to conclude that these records are a cause for concern." Well, that answer does not exactly instill confidence that these records are expected and normal.
So, does anyone else have the System Activities checkbox checked in Company Maintenance, and have multiple Log in records? Should I just take the advice of Support and ignore it?
Running 10.2.700.29 fully on-premises.