I have one user that can't alter time details in time and expense.
The user has the same security rights as one of her peers who can.
Her T&E doesn't even show it as having time details (see screenshots comparing mine and hers).
I've cleared her cache and personalizations with no success.
Any ideas what's going on with hers?
Hers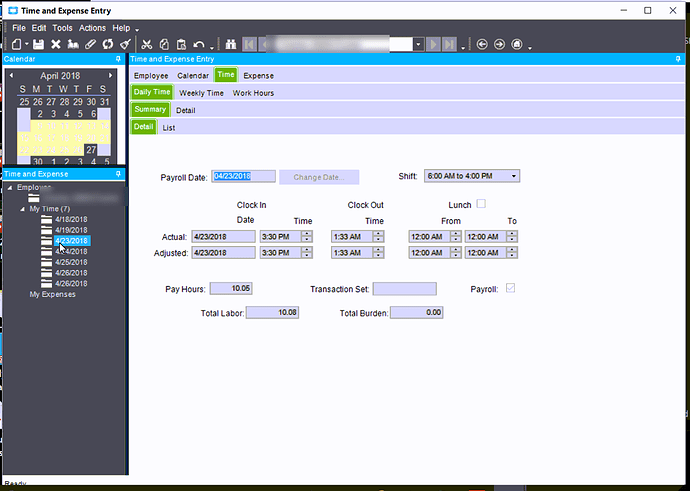 Mine