In Epicor 9 on the User Account Maintenance Screen we added a new Textbox Field, and set the EpiBinding for it to User.Character01 … it works as expected…we populate that field with something, save the user, look in the DB, and User.Character01 for that specific user is populated.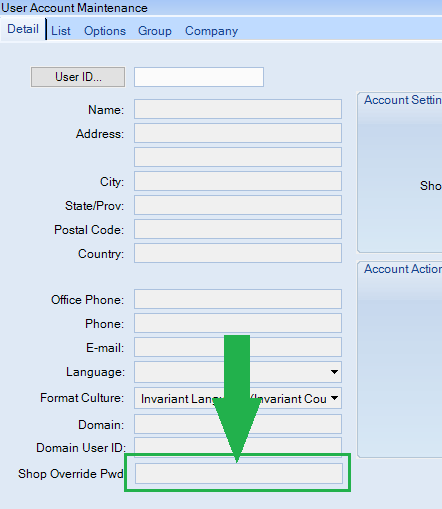 After we migrated to E10, I went to the customization for this form and I receive an error that says:
Control 'txtEpiCustom1' of type EpiTextBox has an invalid binding to User.Character01.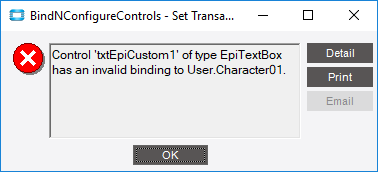 When I go to the EpiBinding property of that field in E10, it does not show the User.Character01 field as an option. So, I took this opportunity to poke around the Epicor SQL DB.
Looking at the Erp.UserFile table, I see there are no fields for Character*, Date*, etc. It seems that they were moved into Erp.UserFile_UD. In there, I have my Character01, along with the ForeignSysRowID and UD_SysRevID columns.
I also notice that there is a View named dbo.UserFile. That view contains the contents of Erp.UserFile that has been LEFT OUTER JOIN'd to Erp.UserFile_UD, therefore containing that Character01 field.
So, I started doing some reading and came across some posts about the Extended User Defined Table Maintenance menu. In there, I saw that UserFile_UD was already in there with Character01 listed as one of the columns…so, I assume that was done during the migration process.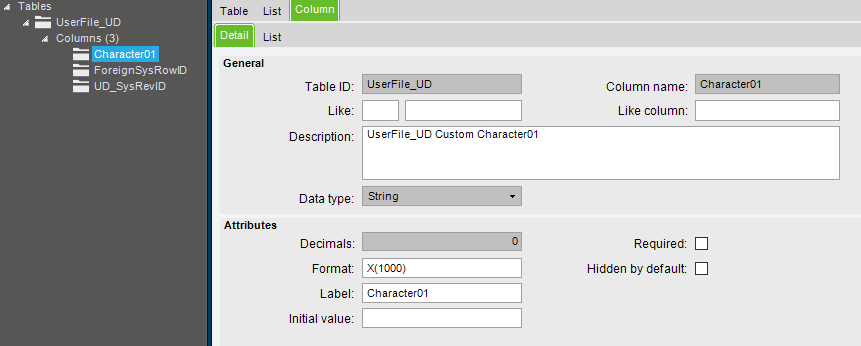 After finding all of that information, I am still no closer to where I need to be. I can't seem to figure out what I need to do to be able to get that UD to be used as an EpiBinding to a textbox. Can anyone point me in the right direction? I have been playing with this for about 5 hours now when absolutely no progress being made.
Epicor Version: 10.1.600.15