I have a quandary.
We have parts that come off from our main overhaul job that are serially tracked.
Now and again the serial numbers that are inputted for those salvaged parts are incorrect and I have been basically scrapping them off under an administration error and asking the guys to re-salvage the part again. (there are no values to these parts so no cost implications) but using the correct serial number.
When a normal job receipt into inventory is returned to its job its quite easily a -1 figure in Job receipt and then the serial number is identified and then the part is pulled back into the job. This however is not the same when you do it with salvage. I keep coming up with this error.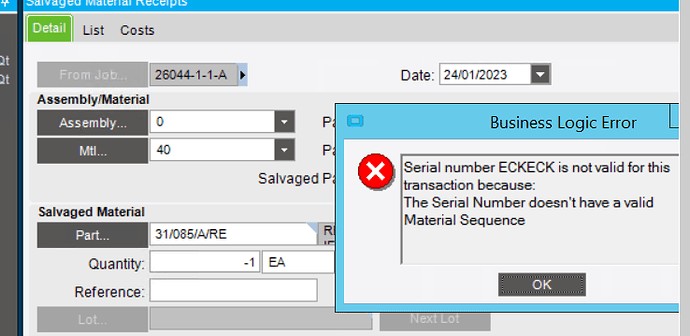 Any clues, or are we using salvage completely wrong?