We have a Base Extension customization running on our MES screen that was initially set up to connect a biometric reader. These are no longer supported and we have new MES screens that we are trying to put in service with Win 10. We have not been able to disable or "delete" this biometric customization.
It looks like CSG wrote the customization.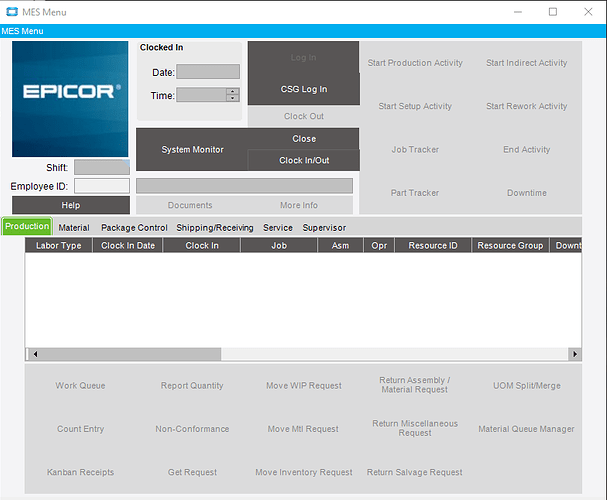 We get this error when trying to select the "Clock In/Out" manually to enter a code.

I am guessing that we need to install some software to keep from getting the error but ultimately we need to get rid of this base extension all together.
I was able to open MES in Customization mode and Select Base to revert to the default MES Form but cannot accomplish this using the user / pw that we assigned for use at the MES and have it open Base MES on log in.
Is there something we can do at the server to disable this base extension customization?
Thanks
Mike