I had created a customization for the UD15 table that allows me functionalities like Return Miscellaneous Material screen, after writing the code and adding the necessary assemblies, I tried to test the customization and when I tried to create a new record I was surprised with a weird error that cannot be traced on my code.
This is a detailed image of the error: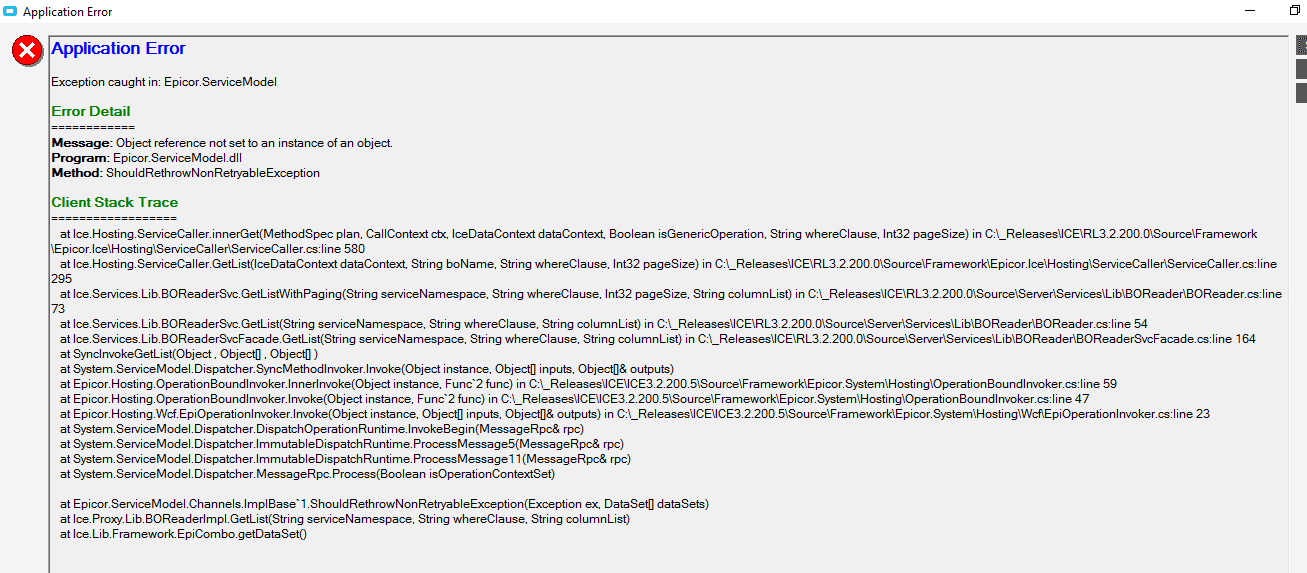 After I gave up on debugging I decided to delete the every added line of code in the customization along with all the assemblies, just to make sure that the problem was not in my code. And it wasn't, because the error appeared, again.
Also, there are no BPMs on the BO or the Table. That means the problem is in the Customization it self, but I checked in the customization maintenance screen if there were any errors of any kind and found none.
I really don't know what to do here. Has anyone dealt with this kind of error before? Appreciate any solution you'd throw my way.