Hello,
We have a few parts where there is no lot quantity available, but it is still indicating so because the quantity left is 0.00207499.
The module to adjust the quantity is not allowing more than 2 decimals. (and in custo mode, the formating is greyed out, so unable to change it.)
So how I go about making sure to put part lots to zéro quantity then?
Anyone?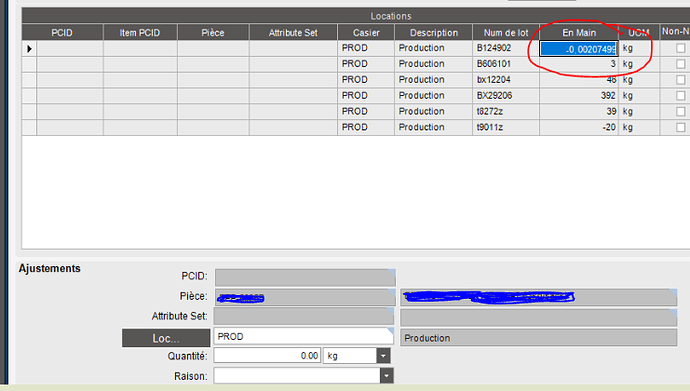 Pierre