I have just started learning how use updateable BAQ's, and I am stumped on this one.
This BAQ is a "Outsourcing List". This just displays items that we are planning to subcontract in the day. It is using the UD03 table to store the data. The idea is that a job, assembly, and operation are added to the list for everyone in our shop to know what is going out.
What I want is for the scheduler to be able to update the operation that is being outsourced. I can do this with a manual entry field, but I would prefer to have a combo box. Ideally, I want this combo box to be filtered by the selected record in the outsource list. It would then only display The Opr seq for that specific job that are subcontract.
I currently have the settings on the field storing the operation as this: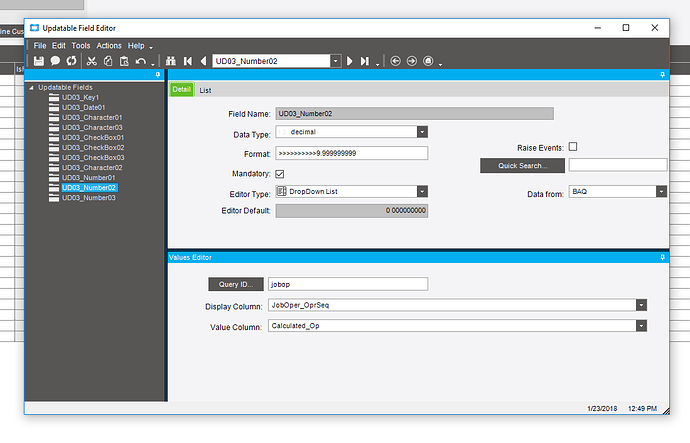 However, this shows every operation seq for every job, I want it filtered to ONLY show the oper seq for the current job. Any ideas?