I was going to post this at the end of another thread, but I wasn't really related to the original question. I want to as Chris Conn a question about how he writes out the CSV files for bartender (he references it in an answer about labels), and I think that this could be my first foray into putting some custom coding into a dashboard. Is there a way to mention/tag a specific person in a topic?
Anyways, here's my question.
Chris,
How hard would it be to get a button like you have there to fire in a dashboard that would print (send a CSV to the network location for batender) of the selected rows? I've made macros to do that in excel, so I copy and paste the info into excel and then push the button, but if I could skip the excel step, a lot of people would be really happy around here. I see where I would add the code for the button (first time I've been in there…) Is that something that would be pretty easy to get a basic example copied and make the adjustments from there? Basically would just be a copy selected, include labels, and write to a csv file. Thanks for you help.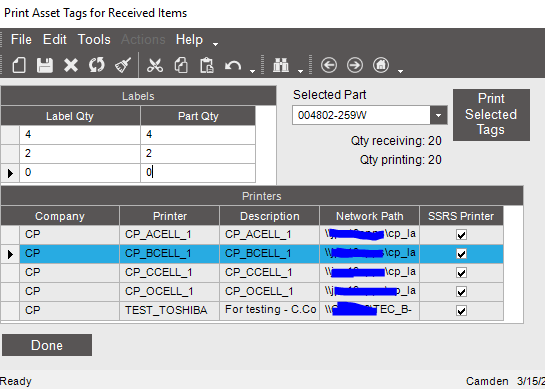 I should be able to put code here right?