Help!
I'm trying to use DMT to do a number of quantity adjustments related to my end of year physical inventory. I do not want to process this whole list by hand but my year end processes need to finish ASAP.
I am in DT and forced to use the DMT client assigned by the update routine. We are current on this machine, windows 10.
I make a template and fill it in. The template tells me the following are required when I validate it. All columns are valid. I hit Process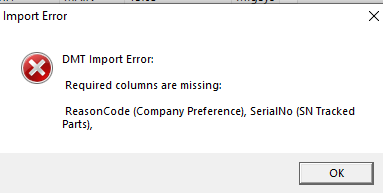 So I add these two optional columns. I can validate, but get the same error again when processing.
What is odd is if I rename them to this I get this error here when I load the file, (error at vaildate)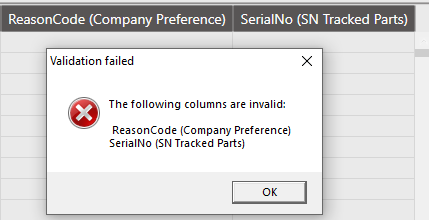 But I can actually process the file now! But then I get this error